Excel Plugin
---
Our SMS Excel Plugin can be directly integrated with Microsoft Excel and one can send different SMS to different mobile number at once instantly.
Just follow the below mentioned steps:
1. From the dashboard, you need to download the Excel Plugin. You can find the download option on the 'Send SMS' page and 'Add-ons' page.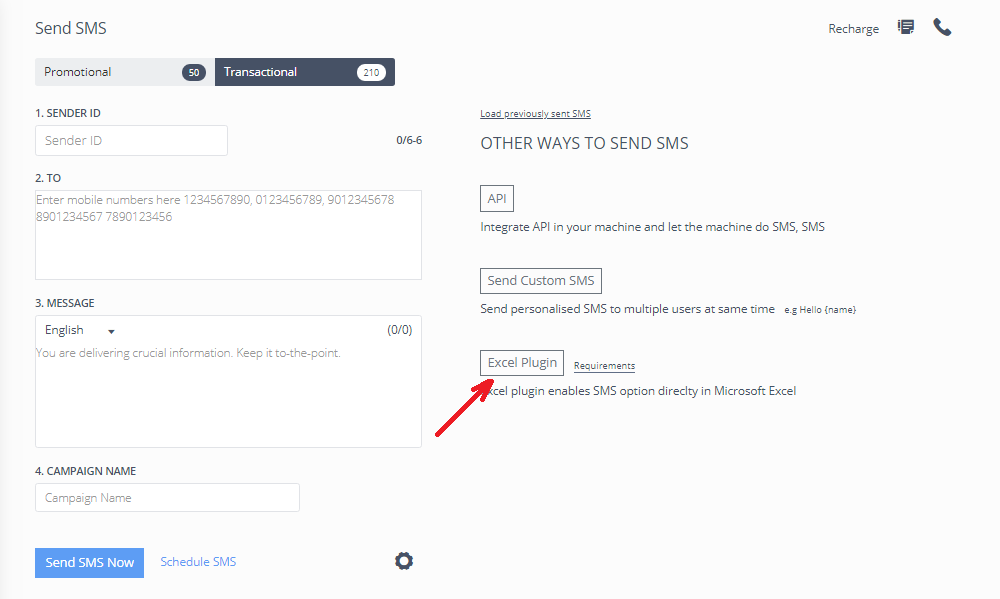 2.
.net Framework required: Ver 4.5 - Download Link
If the Excel plugin is not visible, follow this set. Open 'Control Panel

'

and open 'Programs & Features

'

.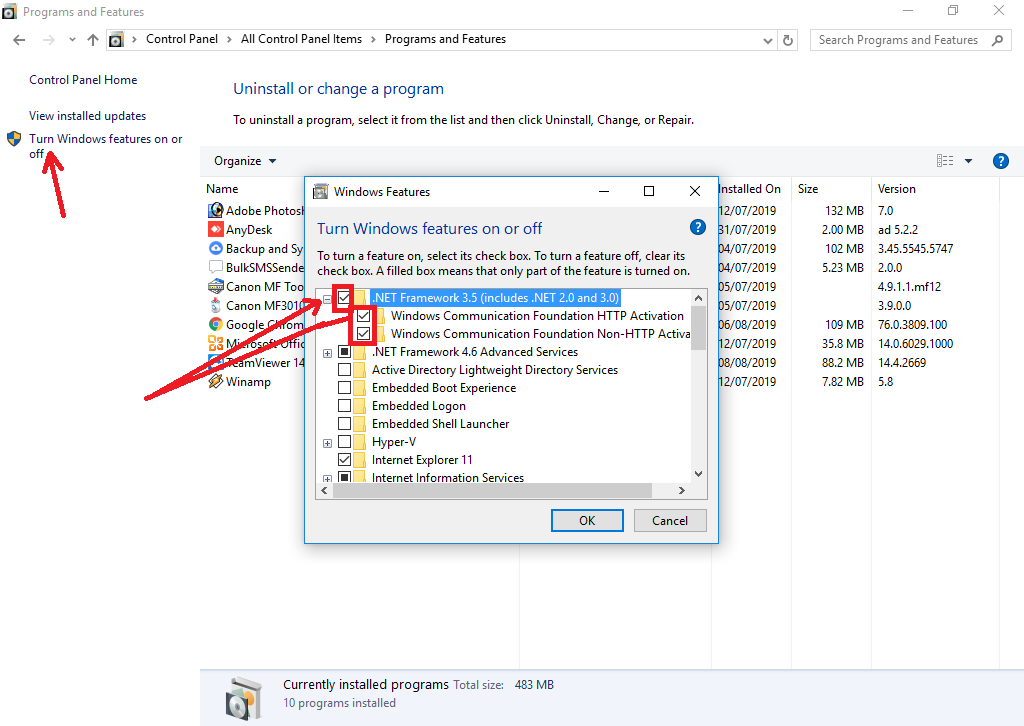 3. Install the downloaded file and you will be able to find an option of Bulk SMS Sender in your Excel.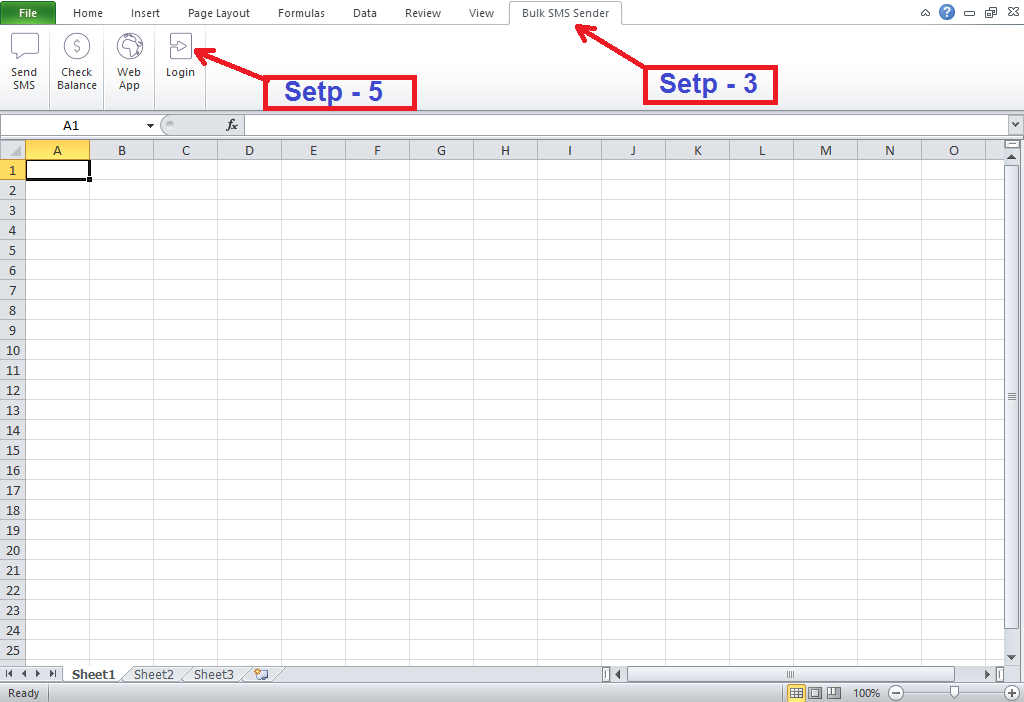 4. Excel Plugin Password Generate and Update.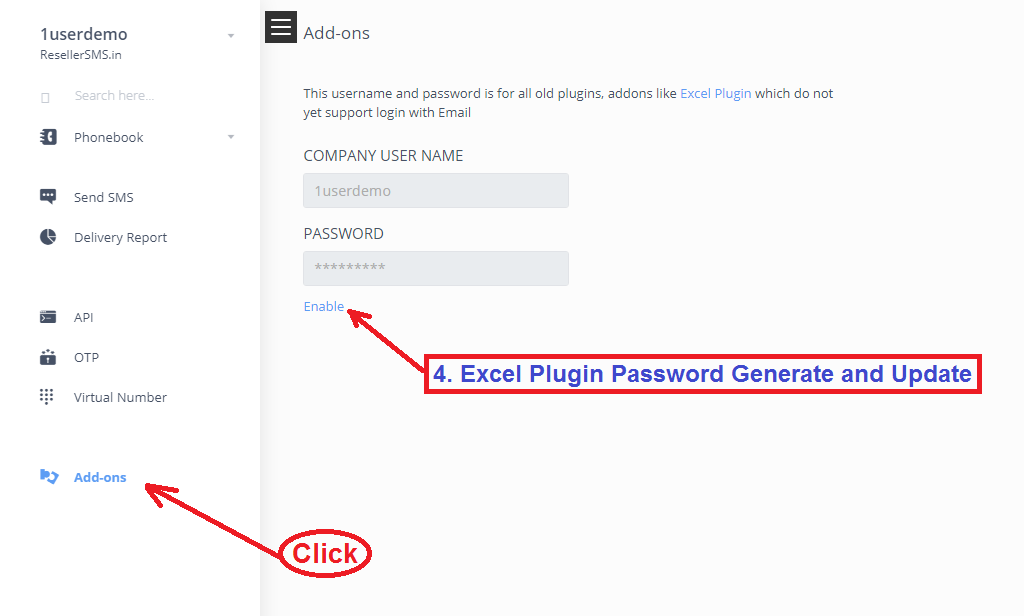 5. Login Excel Plugin step follow.
Login URL :

http://my.resellersms.in

Username :

your username small later enter.

Password :

Follow 4 No. (above) step.
6. Complete the entries to be filled in the sheet and click on Send SMS. Then the complete procedure is the same as the panel.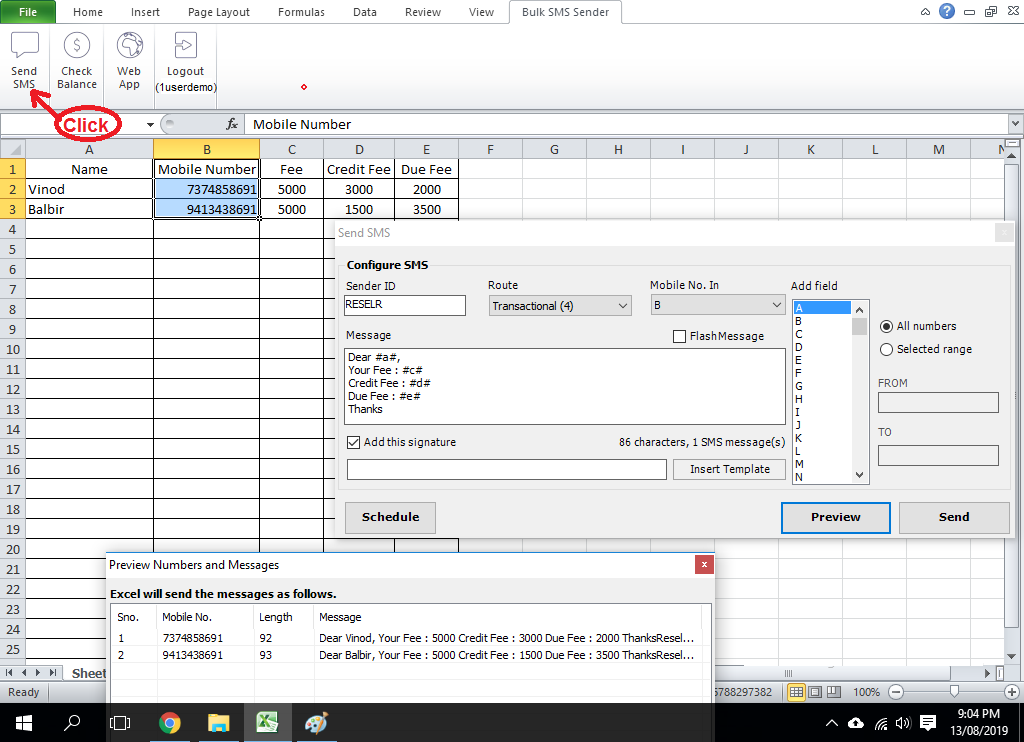 If you face any issue you can write to us at support@resellersms.in or call us at 9413438691.
OVER 20,0000 Clients Across INDIA